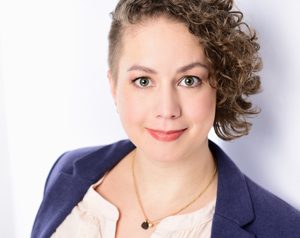 1998 I discovered HTML and CSS.
Since then I'm building websites.
2003 I started studying media design and successfully graduated in 2006.
2004 I foundet NELYA web & print design and began my freelance work with focus on corporate design.
Since then I continuously expanded my knowledge and abilities: corporate branding, copywriting, brand development, information visualisation, information architecture, human design, PR, target audience analysis, project management, marketing, concept development, typography, photo editing, vector graphics, content management systems, content strategy, editorial scheduling, rapid prototyping, storyboards, wireframes, newsletter marketing and SEO have been part of my toolkit for a long time.
2016 I decided to change my "packaging" according to this expanded range of services to Cornelia Meßner – Design and Communication.
2018 I concluded my studies of media and communication science at London College of Contemporary Arts and Uninettuno.
My Strengths
strategic, creative and solution-oriented
flexible, but goal oriented thinking while never losing track of context
distinct technical comprehension and keen perception
pragmatism, integrity and strong sense of responsibility
multipotentialite: a wealth of experience and wide-ranging but well-founded knowledge
Qualifications
Media and Communications (M.A.)
Long distance M.A. programme at London College of Contemporary Arts
(2016–2018)
Copywriting and Conceptual Design
Long distance training at Studiengemeinschaft Darmstadt
(2008–2012)
Media Design
Graduate degree (Diplom) at Mediadesign-Hochschule für Design und Informatik
(2003–2006)
Web Publishing
Weekend training (6 months) at Volkshochschule München
(1998–1999)
Professional Training
Personal Branding
Coursera | University of Virginia
(01/2016)
Introduction to Psychology
Coursera | University of Toronto
(10/2015–12/2015)
Advertising and Society
Coursera | Duke University
(10/2015–11/2015)
Introduction to Communication Science
Coursera | University of Amsterdam
(09/2015–10/2015)
Content Strategy for Professionals: Engaging Audiences for Your Organization
Coursera | Northwestern University
(03/2015–05/2015)
An Introduction to Marketing
Coursera | University of Pennsylvania
(12/2014–01/2015)
Foundation Course Java and Delphi
Siemens AG
(04/2003–06/2003)